eyeVue
Immersive Smart Binoculars

Zoom. Capture. Share epic experiences
Never miss a moment
Simply slip-in your smartphone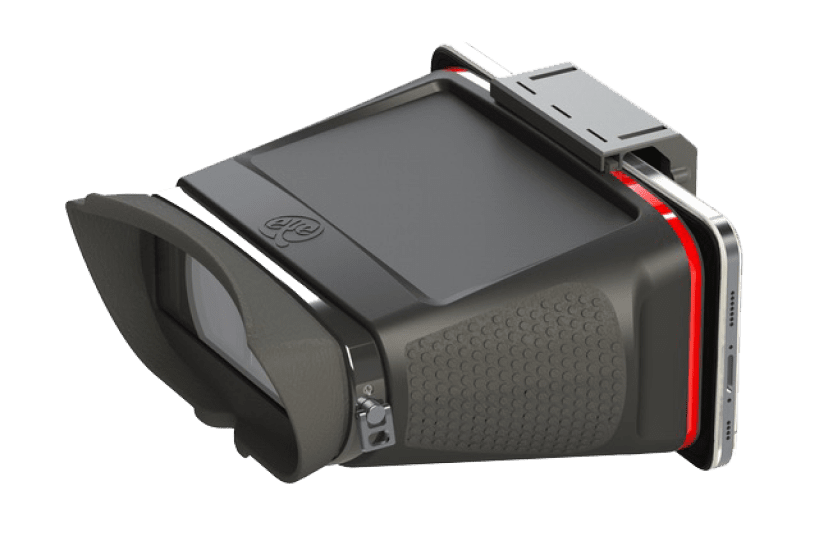 A powerful device that transforms your smartphone into an interactive binocular camera. Simultaneously experience the moment while capturing, sharing, and live streaming it in real time.
The eyeVue enhances your ability to see the action in magnified HD, high definition, turning your smartphone into an immersive heads up display viewer camera. Now you can clearly see what you're recording and be in the moment.
Still capture while video recording
Snap a photo using eyeVue's intuitive control functions. Even during the most action-packed moments, you'll never miss the perfect shot.
eyeVue's intuitive touchpad maps to a heads-up display to control your smartphone's advanced camera features all at your fingertips.
Zoom in for a closer look or zoom out to see the full field of view, while recording what you see and your camera captures. The eyeVue integrated touchpad makes it easy to zoom up to 16x and follow the action up close.
Stream what you see. Share your experience with family and friends anytime, anywhere on Facebook Live.
Ergonomic design enhances your smartphone's built-in image stabilization, making it possible for you to view and capture action shots like never before.
Fully featured App pairs with th
e eyeVue's interactive touchpad to
 easily control camera functions
With the main camera facing outward, pinch smartphone release bar and insert and center smartphone.
Use the ergonomic touchpad at
your fingertips to access the
camera functions.
The dynamic user interface provides a variety of options to elevate your smartphone into immersive smart binoculars The function buttons on the screen map to the touchpad so you never miss a moment while capturing it.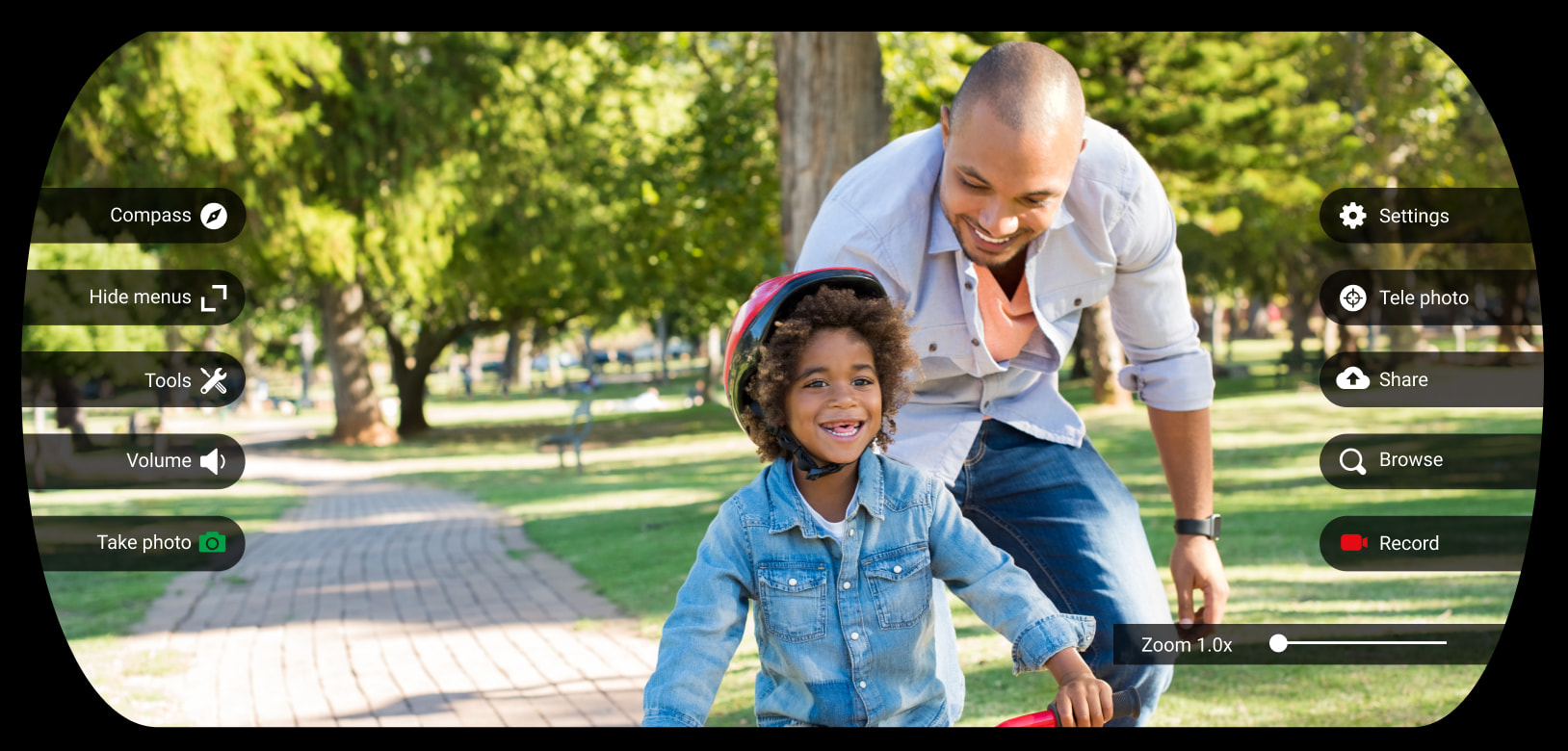 Just a few of the many occasions where eyeVue eliminates the need to choose between capturing or being in the moment.
Games, Concerts, Performances
Tired of attending events just to stare at the big screen to get a closer look? No need to trade your upper deck seats for a front row view. The eyeVue's advanced optics magnify your smartphone's zoom capabilities, while the digital touchpad helps you keep your eyes on the action.
Cherished Family Memories
Vacations, Weddings, Graduations, Parades
Life is beautiful, thanks to the people who make it worthwhile. Share their accomplishments with the world by streaming these special moments through Facebook and YouTube.
What People Are Saying About eyeVue
"WOW! I have to say, you really get a great view with the eyeVue!"
— Spencer Kelly, BBC Click Host
"The eyeVue solves a problem we didn't even know existed: you're at an event and want to be immersed in the action and record it on your iPhone"
— Alex Blake
Commissioning Editor, MacFormat
"eyeVue is something I really got excited about! With this thing I went WHOA – this is really cool!" Applications for this ran off my brain… I hunt/fish, look at birds…you could be watching a football game, your daughter's recital on stage and take a still or video and be in moment. Your imagination is the only limit!"
— Chauncey's Great Outdoors
The magic of the moment, magnified. Don't just capture it. Experience it live too! Focus on what really matters. Because..it's all about the moments.